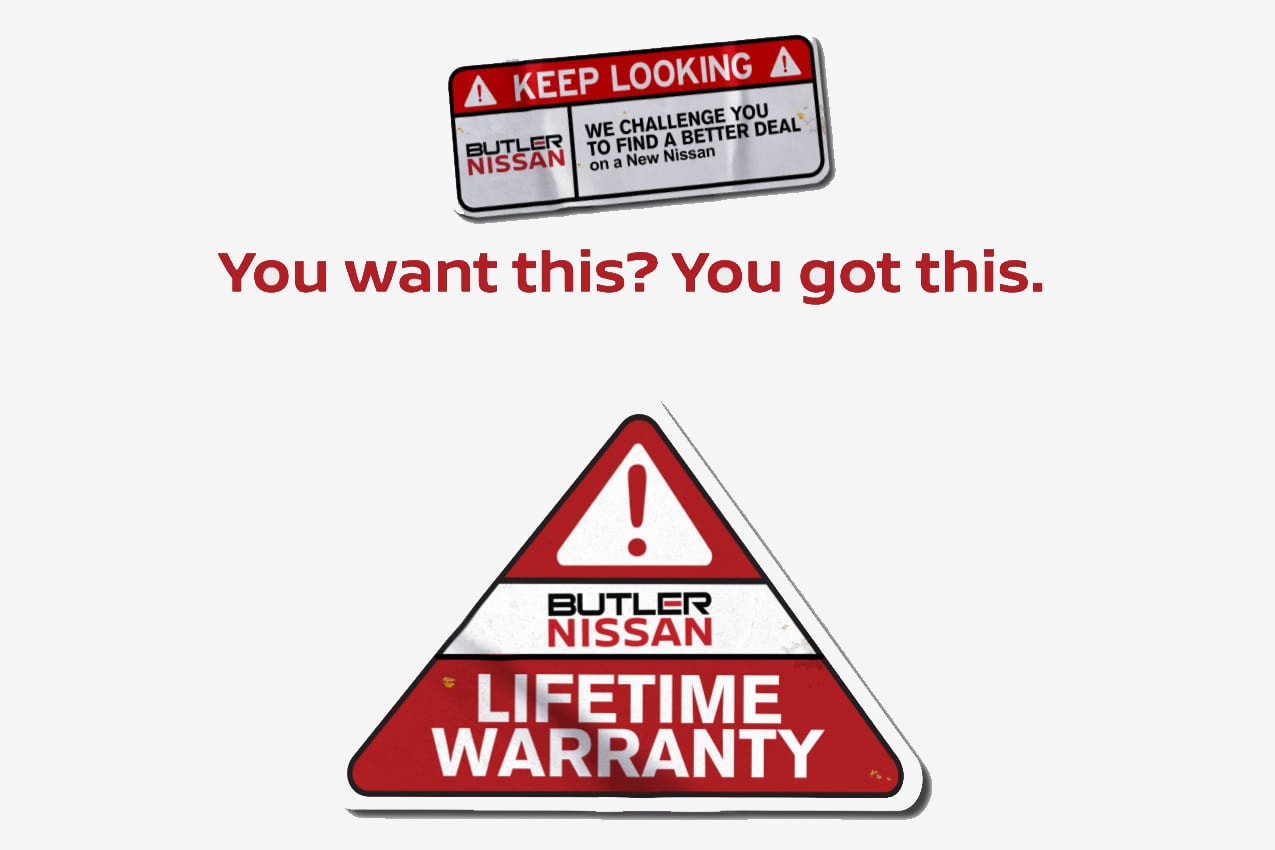 Look at you. You've found the perfect vehicle at the perfect price, haven't you? Well, now Butler Nissan has your back with our Lifetime Warranty. This is included with every new vehicle purchased, at no cost to you. For as long as you own the vehicle, you're covered by our Lifetime Warranty.
I know what you're thinking - does it really last a lifetime? And it does! We'll cover you for as long as you own the vehicle. The engine, transmission, drivetrain and so much more. Ask us for more details today.
Peace of mind, isn't it?